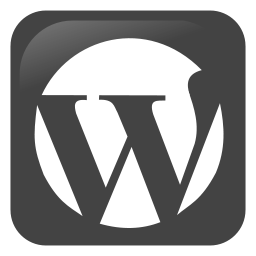 Whether you are a seasoned blogger or a beginner one of the best options for your blog is WordPress. WordPress is very popular because of its great flexibility, capacity to adapt to an ever-changing Internet environment, great features, and effortless administration. WordPress was voted many times the best Content Management system in a competition with other renowned CMS.
As a beginner you can start with a free solution, and the WordPress community offers a great platform on their servers, free. On WordPress.com anyone can have their own blog and share their posts on a variety of topics, and interact with other bloggers. This is one of the most popular ways to start your blog. However, advanced bloggers, journalists or commercial blogs need more complex options.
Why Do You Need a Hosted WordPress?
Popular blogs, or business related blogs, need to accommodate larger numbers of visitors without any traffic limitations.
Here are just a few reasons why any rapidly expanding site should consider WordPress hosting.
The free WordPress platform will only give you a limited number of functions and plugins.
Other technical aspects of your blog are not accessible with a free solution. Some of these include: php.ini and .htaccess control, multiple databases, for other PHP scripts, the storage is limited, you have a limited choice of plugins, little control over the theme, etc…
One of the great benefits of using a WordPress web host is the customer service and support. We always do things that we can't fix on the spot no matter how experienced we are. Using the help of a professional support team ensures that the site will be up in the shortest possible time if something bad happens. For an organization or business that operates online, it is critical that their website is up as soon as possible. It is at stake the company's reputation, and the money lost during the interruption.
Maybe one of the greatest things with a hosted WordPress is the huge range of plug-ins and add-ons available. These plug-ins add features that can vastly improve the appearance and functionality of your site and ultimately your visitors' experience.
If you are thinking moving your blog to a commercial service, don't delay it, the costs of a professional WordPress web host are small compared to the advantages.
How to Choose a WordPress Hosting Company?
Ok, you decided you need a hosting company for your WordPress blog. There are a lot of companies on the market. How do you choose your host?
The services look very similar at first sight, and in most of the cases they are. You need to look for the package which is best able to cater for your requirements.
Define your requirements first and then make your list with companies that fit the requirements.
Compare the finalists on your list based on your personal requirements, customer service and support, Up-time, reputation, and price.